Salads are made from the highest quality selected, fresh ingredients and spices that make up the gourmet taste of each of our salads. Our salads are the solution if you need a quickly prepared, healthy and light meal. The assortment of fresh delicatessen salads is made up of well-known and yet original recipes which, in addition to the manufacturing method of production, ensures quality and excellent response from consumers. Salads contain only high-quality natural ingredients without additives and preservatives. They are stored at temperatures up to +5°C for 7 days, which makes the consummation practically with no surpluses.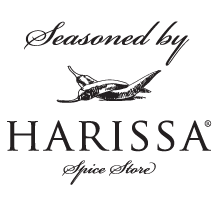 All our salads are enriched with Harissa spices (a Croatian brand of spices of supreme quality) to provide your customers with a top-quality taste.
The clients who have recognized the quality of our products:
Offer of frozen products
Offer of frozen foods for the hospitality and catering business. Quick preparation and ingredients of top quality.